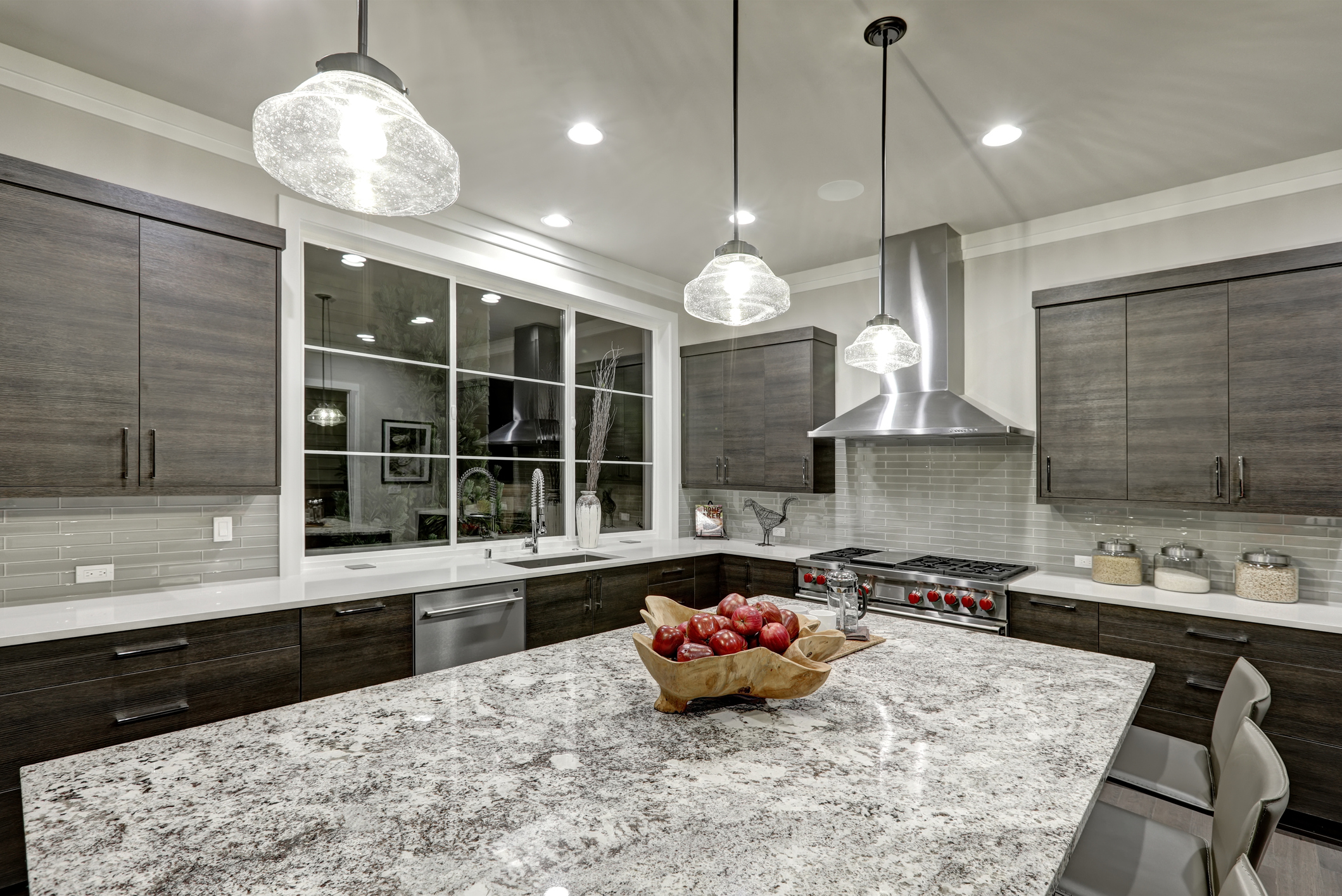 At Freedom Stone of Cherry Hill, we're the answer to your search for South Jersey granite and marble countertops! If you've decided to add a solid and beautiful countertop to your kitchen or bathroom, we can create the design, fabricate your countertop and fully install it for you. Freedom Stone does all of our fabrication in house, and we offer an outstanding selection of colors and styles that perfectly suit your surroundings. Need help deciding on a suitable style? We can help you with that too!
Our South Jersey Marble and Granite Countertop Services
We can fit your home or business with a brand new countertop built from multiple types of materials, including:
Granite Countertops. Granite is among the most durable and solid of stone types, and with a granite countertop in your kitchen, you won't have to worry about whether it can take regular abuse. Granite can also withstand high heat, so hot knives or pans won't cause any damage. Our granite countertops come in a variety of colors…choose from white, black, beige, blue, green and others.
Marble Countertops. Adding a new marble countertop to your home adds a more elegant surface to your kitchen, and marble is great for cooking, baking, and more. Your marble countertop will stay solid over time with typical usage. We can customize your countertop to fit in beautifully in your South Jersey home…you'll love its beauty, durability, and stability.
Quartz Countertops. With a quartz countertop, you'll enjoy multiple benefits…the most important of which is quartz's near indestructibility. We manufacture quartz countertops with polymer resins and naturally ground quartz material, resulting in stain resistant, non-porous construction. Your quartz countertop can be customized to suit your desires, and our installation process is simple and fast.
Interested in seeing pictures of what Freedom Stone can do for your home or place of business? Be sure to view pictures of our finished projects on our portfolio page, and get some great ideas for your own kitchen or bathroom. We've given a great new look to homes throughout the South Jersey region, and our customers have been delighted with the results.
Are you ready to get started adding a beautiful new countertop to your home or place of business? Reach out to the South Jersey granite and marble countertops professionals at Freedom Stone today, and tell us what you're looking for…we'll make your beautiful new countertop happen!
Interested in seeing case studies and learning more about our process? Be sure to follow our Facebook page!