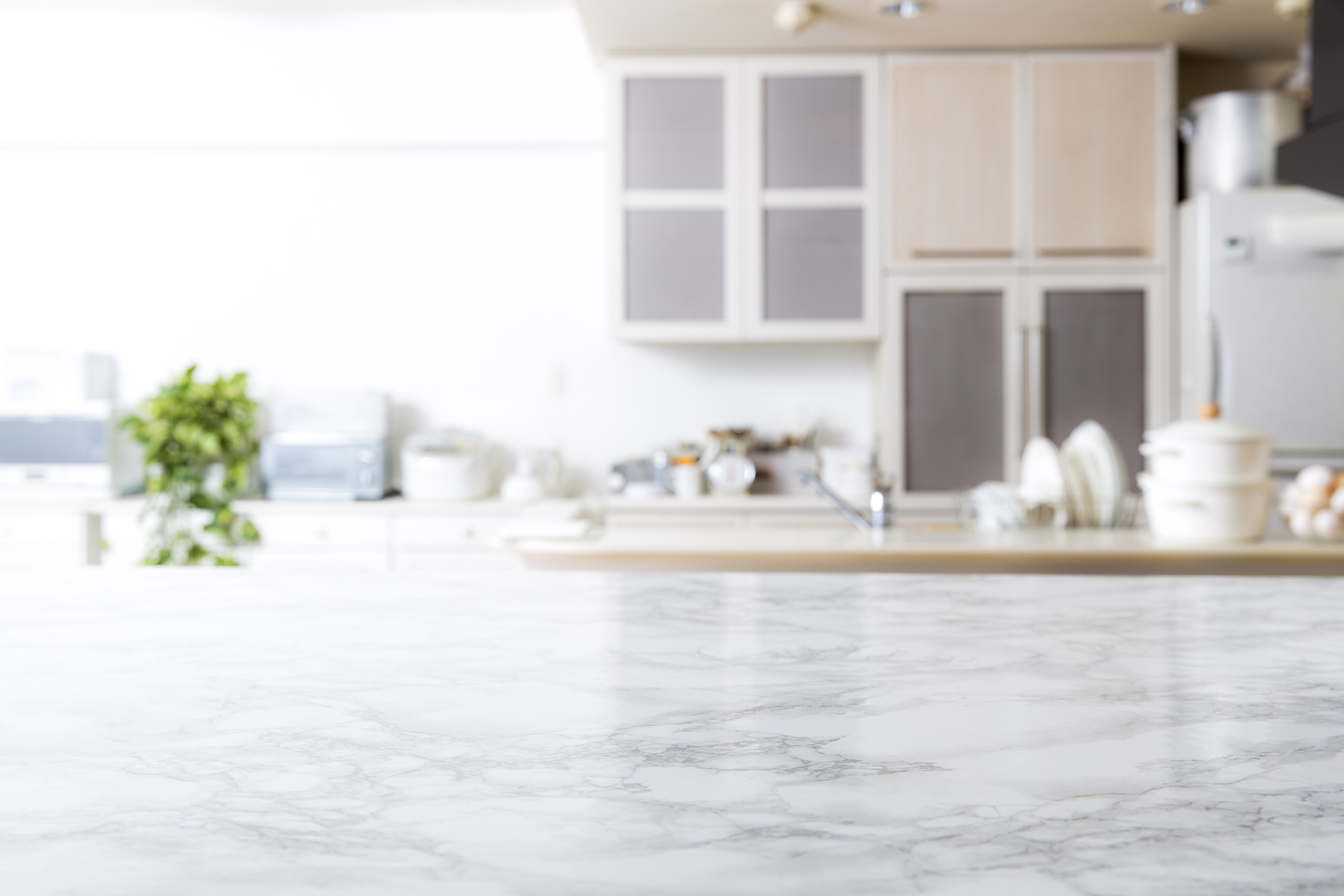 Freedom Stone in Cherry Hill, NJ is your complete destination for Philadelphia marble and granite countertops! Whether you need a new countertop in your kitchen, bathroom, or place of business, our team can design, fabricate and install it for you. We fabricate all of our materials in house, enabling you to choose from a wide selection of colors and styles, and our staff of experts can help you create or decide on the ideal design for your new countertop.
Our Philadelphia Marble and Granite Countertop Services
Reach out to Freedom Stone Fabricators and choose from multiple countertop styles, including:
Granite Countertops – Granite is one of the most durable stones available, and a granite countertop can withstand regular abuse in your kitchen or bathroom for many years. It can also hold up to high temperatures without damage…no need to worry about hot knives or pans! Choose from our variety of colors for your granite countertop, including black, white, beige, blue, green and more.
Marble Countertops – Marble offers a more elegant surface and look, for baking, cooking and more. Our marble countertops can easily withstand the test of time and regular usage. We offer customized marble countertops that perfectly suit the style of your Philadelphia home…you'll love the solid and beautiful surface, and the peace of mind with its stability.
Quartz Countertops – A quartz countertop offer multiple benefits…most importantly, they're nearly indestructible due to the quartz manufacturing process. Our quartz countertops are made from polymer resins and natural ground quartz, and their non-porous construction is very stain resistant. We can customize any quartz countertop to your needs and desires, and install it in your home in a simple process.
If you'd like to get some ideas for what you'd like in your home, have a look at our portfolio page here! We've revitalized kitchens and bathrooms for a number of greater Philadelphia area homeowners, and our customers are delighted with the results…we know you will be too.
Ready to add a new, durable and beautiful countertop in your home or place of business? Get started today! Contact the Philadelphia granite and marble countertops experts at Freedom Stone Fabricators, and tell us what you're looking for in your new countertop…we'll make it happen for you!
Interested in seeing case studies and more options for your home? Have a look at our Facebook page!