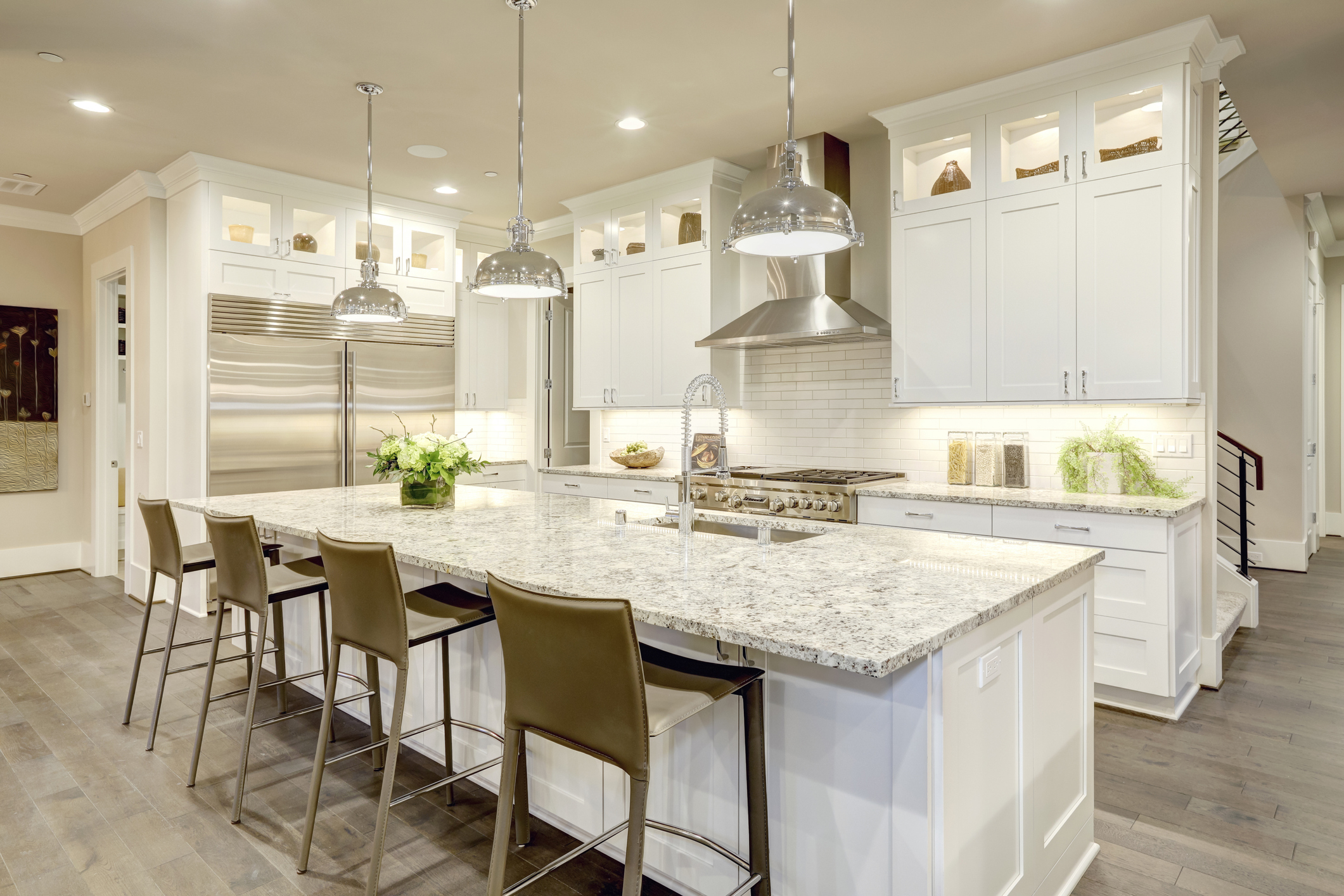 Freedom Stone Fabricators of Cherry Hill, NJ, is here to be your easy choice for Bucks County granite and marble countertops! From our location just across the Delaware River, our team can fully design, fabricate and install a beautiful and durable new countertop in your Bucks County home or place of business.
With our in-house fabrication, we offer a wide variety of colors and styles for you to choose from, and our staff of experts can help you design the ideal countertop for your surroundings.
Our Bucks County Granite and Marble Countertop Services
Let Freedom Stone create your new countertop from any of multiple materials, including:
Granite Countertops – Granite stone offers among the highest durability, and a new granite countertop in your kitchen or bathroom can withstand years of typical usage. Granite is also great for handling high temperatures…no worries about your hot knives or pans. We offer multiple colors for your granite countertop, including white, beige, blue, green, black and more.
Marble Countertops – A marble countertop gives your kitchen an elegant looking surface that is ideal for baking and cooking. We can customize your countertop's color and style to blend in seamlessly in your Bucks County home – and you will love the beauty, stability, and durability of your new marble addition.
Quartz Countertops – A quartz constructed countertop offers multiple benefits – the most important being their ability to withstand plenty of abuse and remain nearly indestructible. We manufacture our quartz countertops with polymer resins and naturally ground quartz, which makes for a non-porous and stain resistant countertop. Let us create a quartz countertop for you that fully suits your needs and taste, and install it in your home ourselves.
Interested in seeing some of our finished projects and getting new ideas for your home? Have a look at our portfolio page here, and see the difference we've made in kitchens and bathrooms throughout the greater Philadelphia area! If you like, you can also make a trip to our showroom just across the river, and see our countertop products for yourself.
If you're ready to add a beautiful new look to your kitchen or bathroom, or add a durable new countertop to your place of business, reach out to the Bucks County granite and marble countertops experts at Freedom Stone today! Tell us what you're looking for in your new countertop…we'll make it happen for you!
Interested in seeing case studies and some of our finished work? Check out our Facebook page!